Tip #48: Change the conversation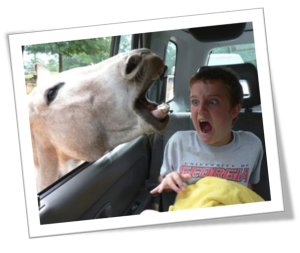 Get customers involved with helping you identify and create WOWs for them.
When you ask people what will cause them to be WOWed, you can hit the mark more often than if you guess.
My husband, Bruce, and I once visited a Toyota dealership to buy a car. The salesman greeted us and immediately brought us to a glass case containing five trophies. They were President's awards given only to dealerships where all salespeople received a score of 5 out of 5 points for service excellence for every customer all year.
He said, "We want to win that award again; I don't want to blow that record. So, if at any point in our dealings together, I do something that would cause you to give us less than a 5 on our evaluation, please tell me immediately so I can correct it."
This changed everything! He set the expectation of what he wanted to provide and what we should do to ensure he provided it. Not only that, but we felt comfortable telling him if something didn't measure up. What usually happens is that something troubling happens, customers don't buy, but leave and we never know what happened. Worse, when the evaluations come out – THAT's when we learn about what happened – too late for us to do anything about it.
So, get customers involved early in the conversation to help ensure that you provide them with WOWs that are meaningful to them.
Remember, you can also:
Please leave your tips and suggestions for changing the conversation and ensuring you really know what your customers want – and then giving it to them.